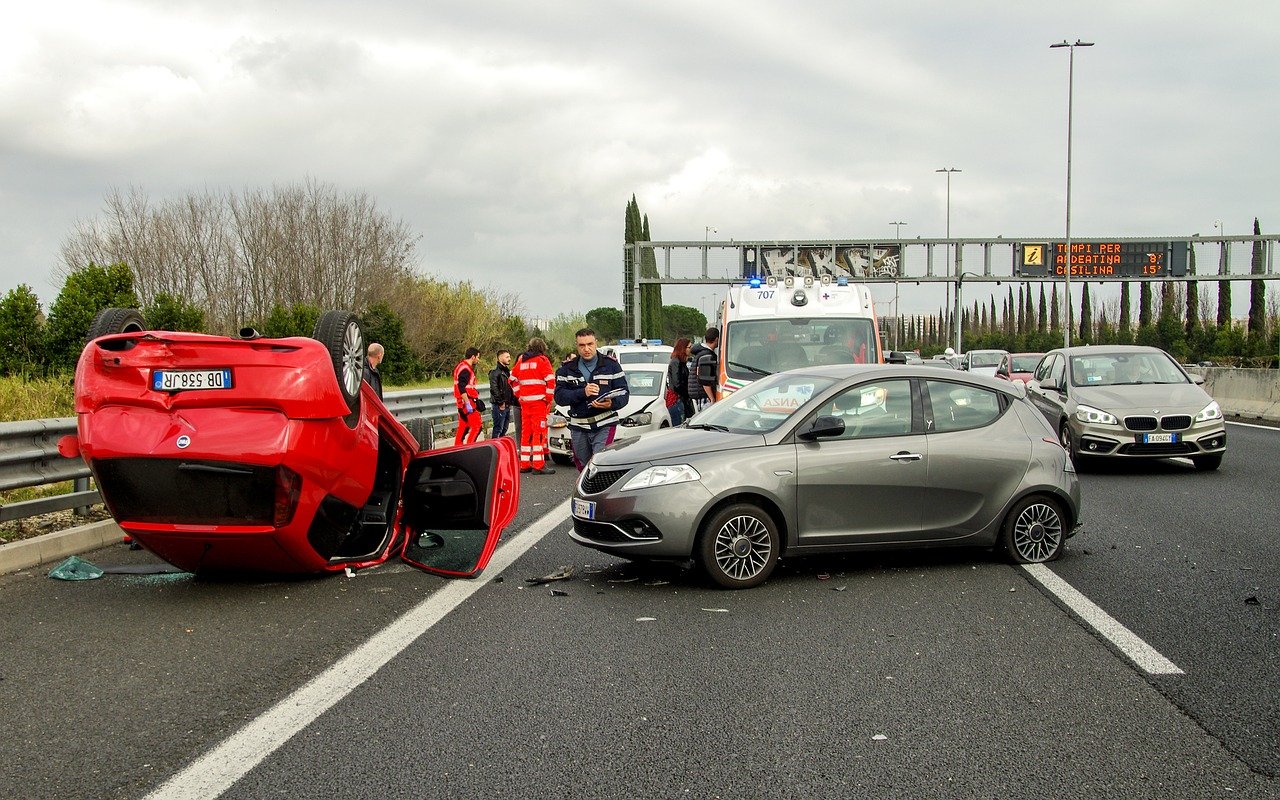 Leaving the Scene of an Accident / Property Damage in New York
Written By: Benjamin Goldman, Esq.
---
An allegation of leaving the scene of an accident is serious. The accusation can result in charges ranging from a serious traffic ticket all the way up to a felony. The extent of the charge depends mostly on the circumstances of the accident or incident. Most traffic courts put these types of cases on the criminal calendar instead of the traffic calendar. At the bare minimum, it will be three points on your license and much higher insurance rates. At the maximum we are looking at jail time.
One scenario is where the accident was limited to property damage, in most cases the "property" being the car of the other person involved in the accident. It can also mean the gate of a house or a rail on the side of a highway.
The relevant statute is as follows:
"Any person operating a motor vehicle who, knowing or having cause to know that damage has been caused to the real property or to the personal property, not including animals, of another, due to an incident involving the motor vehicle operated by such person shall, before leaving the place where the damage occurred, stop, exhibit his or her license and insurance identification card for such vehicle, when such card is required pursuant to articles six and eight of this chapter, and give his or her name, residence, including street and number, insurance carrier and insurance identification information including but not limited to the number and effective dates of said individual's insurance policy, and license number to the party sustaining the damage, or in case the person sustaining the damage is not present at the place where the damage occurred then he or she shall report the same as soon as physically able to the nearest police station, or judicial officer. b. It shall be the duty of any member of a law enforcement agency who is at the scene of the accident to request the said operator or operators of the motor vehicles, when physically capable of doing so, to exchange the information required hereinabove and such member of a law enforcement agency shall assist such operator or operators in making such exchange of information in a reasonable and harmonious manner. A violation of the provisions of paragraph a of this subdivision shall constitute a traffic infraction punishable by a fine of up to two hundred fifty dollars or a sentence of imprisonment for up to fifteen days or both such fine and imprisonment.""
FAQ's about Leaving the Scene of an Accident / Property Damage
Q. Can I go to jail for leaving the scene of an accident?

A. The vast majority of cases do not involve jail time. In a situation of a repeat offender, a DWI, or a serious injury or death, the chances of jail increase exponentially.

Q. I got into an accident, got all nervous, and drove away. What should I do now?

A. Get in touch with an attorney.

Q. I got into an accident but it was not my fault at all so I left. Is that a problem?

A. Yes. Fault is not relevant to the issue of leaving the scene of an accident. If you were in an accident and there was damage to someone else's property, you are required to stay at the scene.

Q. I got into an accident but the other driver just drove away, so I drove away as well. Am I in trouble?

A. If you left an accident and received a ticket, consider giving the Benjamin Goldman Law Office a call. We have successfully reduced these types of tickets before and can get you back on the road worry free. Consultations are complimentary and require no advance notice.
SPEAK WITH AN ATTORNEY
More Articles
Leaving the Scene of an Accident Involving an Animal
New York State's VTL-1180e
Does a Defendant Have to Appear in Court to Fight a Traffic Ticket?
Failing to Use / Improper Use of 4 Way Flash (Hazard Lights) - VTL 1163e
Disclaimer: All the content of this website has been prepared by Benjamin Goldman Law Office P.C.  for informational purposes only and does not constitute legal advice. The information on this website shall not be construed as an offer to represent you, nor is it intended to create, nor shall the receipt of such information constitute, an attorney-client relationship. Our hope is that you will find the information useful and informative, and we would be happy to communicate with you and answer any questions you may have about our legal services. Readers should not act upon the information on this website, or decide not to act based upon the information on this website, without first seeking appropriate professional counsel from an attorney licensed in the home state of the drivers license of the person who received the relevant traffic citation.